Add some EXCITEMENT to your celebration!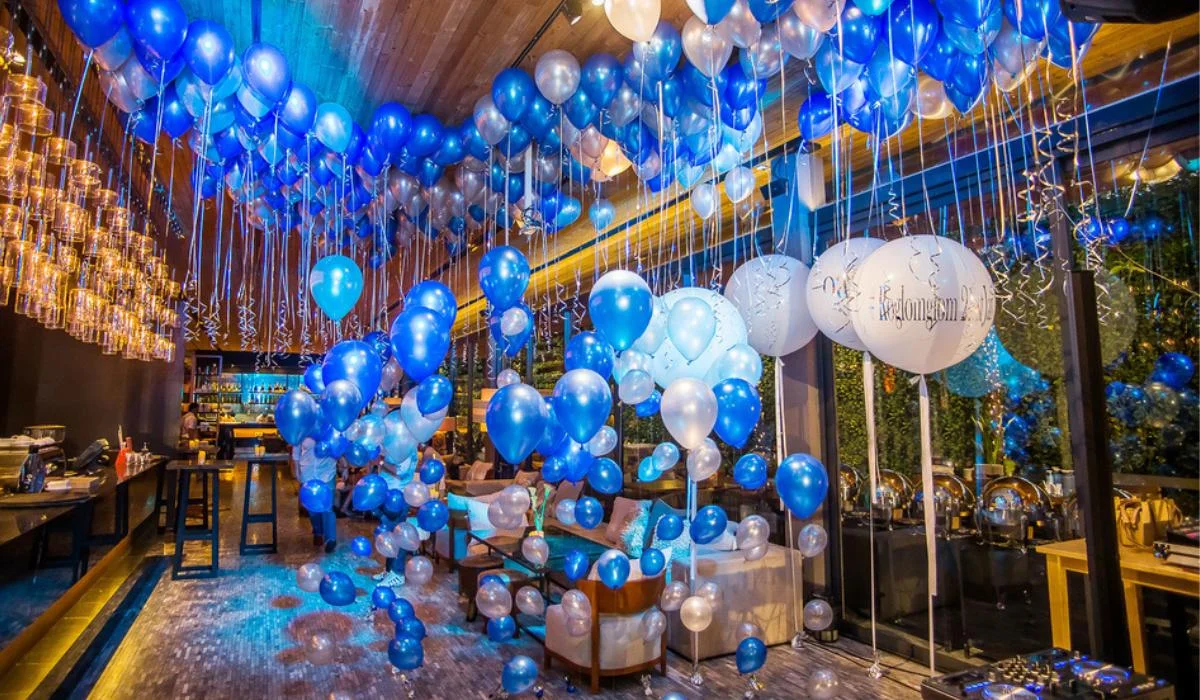 Balloons are an essential element for any birthday party, especially for children. They add color, excitement, and a touch of magic to the celebration. With a little creativity, balloons can be transformed into fun and unique decorations that will make the party unforgettable for both kids and adults. Here are some fun balloon decorations for kids' birthday parties:
Balloon animals are a classic and always a hit with kids. Hire a professional balloon artist to twist and sculpt balloons into different animals like dogs, cats, giraffes, and more. Or, if you're feeling creative, try your hand at making your own balloon animals.
Balloon garlands are a beautiful and simple way to decorate a birthday party. Choose bright and bold colors to match the party theme, and hang them in a corner or above the birthday table.
Balloon bouquets are another fun decoration option. Choose balloons in different sizes and shapes, and group them together in clusters or as a centerpiece.
Balloon letters and numbers are a great way to personalize the party. Spell out the birthday child's name or the age they're turning, and place them as a backdrop or on the main table.
Balloon arches are a beautiful and eye-catching decoration for a birthday party. Choose bright and bold colors to create a statement piece that will make a big impact.
Balloon centerpieces are a fun and simple way to add some extra excitement to the birthday table. Fill clear balloons with confetti or small toys and place them in the center of each table.
In conclusion, balloons, including specialized ones like baby shower balloons, are a versatile and budget-friendly way to add some fun and excitement to any event, like a kids' birthday party. From balloon animals to balloon garlands, there are many creative ways to use balloons to decorate a party and make it unforgettable, and this is where BalloonLab's expertise comes in.
Select your beautiful balloons for party
Make your event colourful, bright and unforgettable!
Most popular balloons for parties

Personalized Service
Your inspiration and vision are our mission to craft the most beautiful balloons for your event.

Local Expertise
Our delivery team has extensive knowledge of the local area, experience working with popular event venues, local customers, and cultural traditions.

Quality Service
We are highly invested in the quality of our work, the team members we bring on and professionalism.
Flexibility
We will remain flexible and ensure a stress-free experience when you work with our team.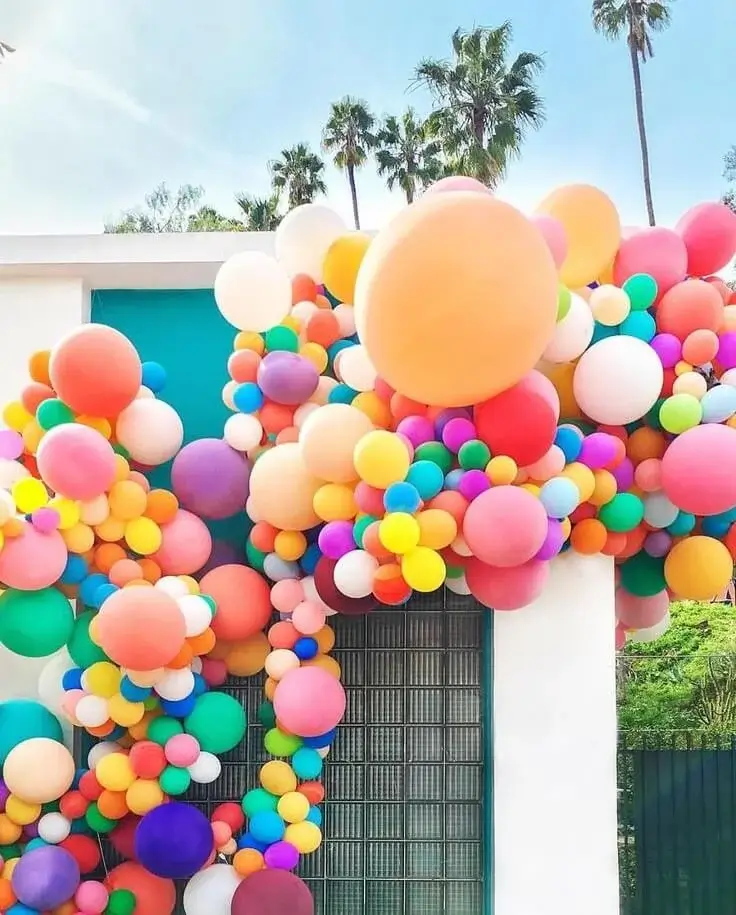 Welcome to BalloonLab, your one-stop-shop for personalized and custom balloon arrangements that will leave your guests in awe. We are a family-owned and operated business that has been serving the Chicagoland area since 2008, providing exceptional customer service and a great selection of customized balloon decorations.
At BalloonLab we believe that every event is unique, and that is why we offer a range of personalized and custom balloon arrangements that are tailored to your specific needs. Whether you're planning a corporate event, a wedding, a birthday party, or any other special occasion indoors or outdoors, our team of expert balloon artists will work with you to create the perfect balloon decor that will leave your guests talking.
We pride ourselves on being customer-focused and providing great customer service, and that is why we go above and beyond to make sure that our clients are completely satisfied with our services. From the moment you contact us, we will work with you to understand your needs and help you choose the best balloon arrangements that fit your budget and event theme.
Our selection of customized balloon decorations is always growing, and we are constantly updating our inventory to ensure that we have the latest and most innovative designs. Whether you're looking for balloon arches, balloon garlands, centerpieces, or any other type of balloon decor, we have you covered.
At BalloonLab we specialize in creating wow factors that will make your event unforgettable. You can put your confidence in our team of expert balloon artists who have years of experience creating stunning balloon arrangements that are sure to impress your guests.
We are proud to be a trusted member of the local community, and we have built our reputation on providing high-quality balloon decor and exceptional customer service. We are committed to making your event a success, and we look forward to working with you to create the perfect balloon arrangements that will leave your guests in awe.
When looking to buy party balloons for decoration, you can find a wide range of options at our website. We specialize in party balloons decoration that can transform any event into a vibrant and festive atmosphere. From colorful balloon arches to eye-catching balloon centerpieces, our selection offers creativity and customization to match your party theme. Whether it's a birthday, anniversary, or any special occasion, our party balloons decoration will elevate your event. Explore our collection and choose from an array of designs, colors, and styles to make your celebration truly memorable. With our expertise in party balloons decoration, you can create a stunning and joyful ambiance that will leave your guests amazed.
After your party, you might be wondering what to do with the balloons. If you had party balloons delivered, there are several eco-friendly and creative options. You can release them outdoors in a responsible manner, allowing them to gracefully float away. Alternatively, you can gift balloons to guests as a fun keepsake, or repurpose them for future events. For sustainability, consider deflating the balloons and recycling them according to your local guidelines. Some balloons can also be saved as decorations for your home. If you had balloon decorations delivered, you could repurpose elements like balloon arches for a different celebration or event. Remember, responsible disposal is key to minimizing environmental impact and ensuring your party leaves a positive mark.
The number of balloons you need for a party depends on various factors like the size of the venue, the type of event, and your desired level of decoration. As a general guideline, for a standard-sized room, about 10-12 balloons per 100 square feet can create a festive atmosphere. However, it's essential to balance balloons with other party supplies to avoid overwhelming the space. Consider using different types of balloons, like balloon arches, bouquets, and centerpieces, to add variety. If you're unsure, we offer consultations to help you determine the ideal quantity based on your preferences. Remember, it's not just about quantity; creative placement and arrangements can make a smaller number of balloons look striking.