Balloon Sculptures in Chicago
Add some EXCITEMENT to your next event!
Balloon Sculptures Prices
Starting prices shown below*
How much does balloon sculptures cost?
| | | |
| --- | --- | --- |
| IMAGES | EXAMPLES | PRICE |
| | Balloon Sculptures 1 | Starting at $69 |
| | Balloon Sculptures 2 | Starting at $79 |
| | Balloon Sculptures 3 | Starting at $49 |
| | Balloon Sculptures 4 | Starting at $59 |
| | Balloon Sculptures 5 | Starting at $179 |
| | Balloon Sculptures 6 | Starting at $99 |
| | Balloon Sculptures 7 | Starting at $159 |
| | Balloon Sculptures 8 | Starting at $159 |
| | Balloon Sculptures 9 | Starting at $199 |

Personalized Service
Your inspiration and vision are our mission to craft the most beautiful balloons for your event.

Local Expertise
Our delivery team has extensive knowledge of the local area, experience working with popular event venues, local customers, and cultural traditions.

Quality Service
We are highly invested in the quality of our work, the team members we bring on and professionalism.
Flexibility
We will remain flexible and ensure a stress-free experience when you work with our team.
Beautiful balloons are a great choice for your next special occasion
Balloon Sculptures Gallery
Balloon Sculpture in Chicago, IL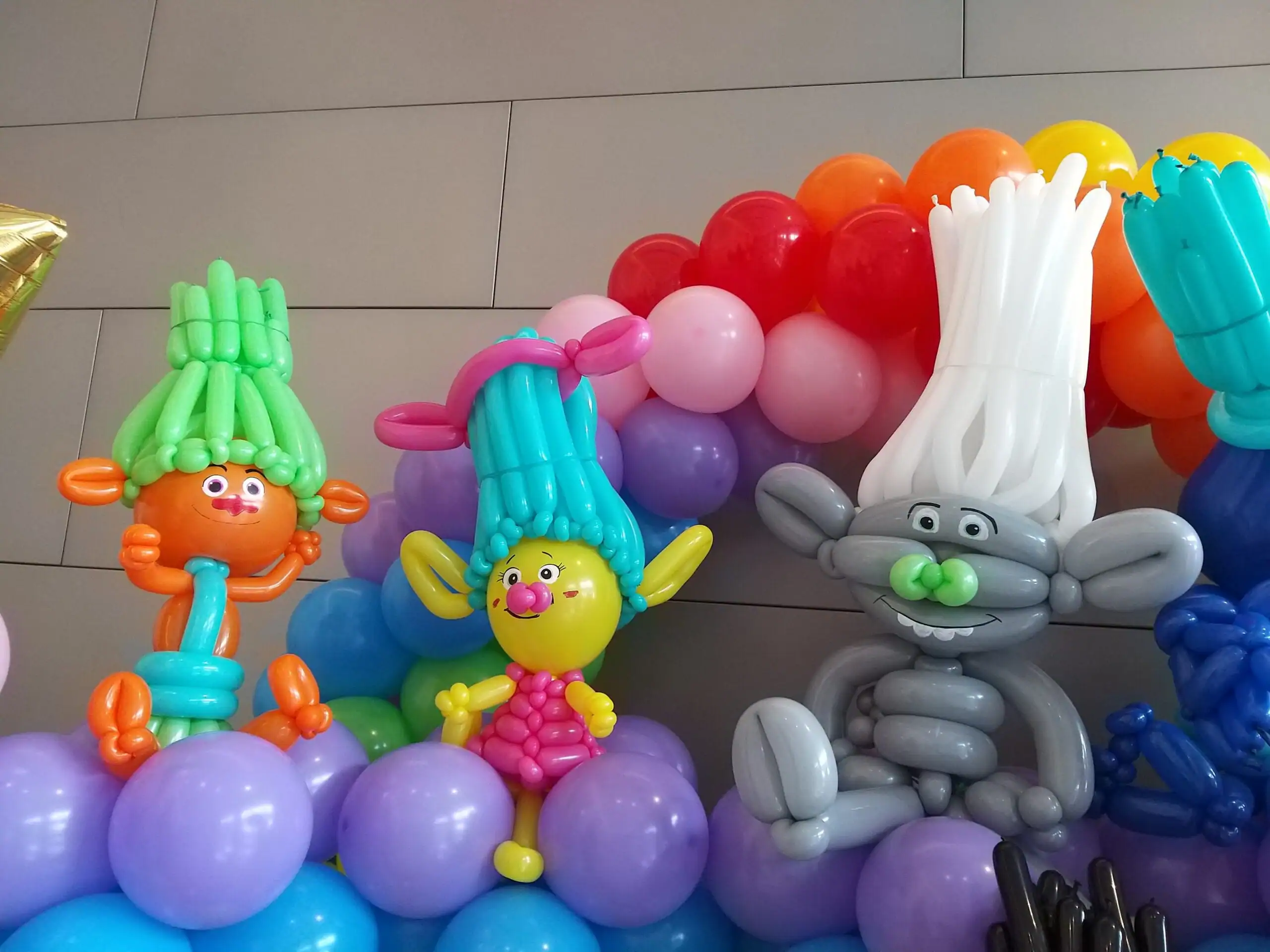 Balloon sculptures are a beloved and highly sought-after addition to any social or corporate event, and it's not hard to understand why. BalloonLab continues to passionately design these whimsical creations, so they have an unparalleled ability to capture the joy and excitement of the moment, leaving a lasting impression on all who behold them.
There is something undeniably magical about the sight of a room filled with colorful, twisting balloons, expertly crafted into intricate shapes and designs. They bring a sense of fun and playfulness to any occasion, instantly transporting guests to a carefree world of childhood wonder and imagination.
But balloon sculptures for parties aren't just for show – they also offer a range of practical benefits for events of all types. For one, they provide a visually stunning focal point that can instantly elevate the atmosphere and create a sense of excitement and anticipation.
Additionally, balloon sculptures and the dazzling effect of a balloon ceiling decoration can serve as excellent icebreakers, helping guests to relax and connect with one another over a shared sense of delight and wonder. Whether it's a towering balloon arch, an intricate balloon animal, or a breathtaking balloon ceiling decoration, these creations have a way of bringing people together and sparking conversation and camaraderie.
5 Types of Balloon Sculptures
Balloon Animals: Classic balloon sculptures that take the form of animals like dogs, cats, and rabbits.
Balloon Flowers: Delicate and colorful balloon arrangements that mimic various types of flowers.
Balloon Characters: Balloon sculptures designed to resemble famous characters from movies, cartoons, or pop culture.
Balloon Vehicles: Miniature cars, bicycles, or other vehicles crafted from balloons.
Balloon Sculpture Installations: Large-scale, intricate balloon sculptures often used as art installations or event focal points.
Overall, the popularity of a balloon sculpture at social and corporate events can be attributed to the way they tap into our most primal emotions – joy, wonder, and a sense of childlike playfulness. And in addition to providing a stunning visual display, balloon decoration offer a range of benefits that can help to make any event a truly unforgettable experience.
Balloon sculptures are three-dimensional structures created by inflating and twisting balloons together in a variety of ways. They can take the form of animals, people, objects, or abstract shapes and are often used as decorations for parties and events.
Yes, most balloon sculpture decoration services should be able to create custom designs that align with your event's theme. It would be helpful to provide them with all necessary details about your event theme and color scheme in advance.
A balloon sculpture decoration service provides design, creation, and installation of balloon sculptures for events. These sculptures can range from simple shapes to complex designs, including characters, animals, and thematic structures.